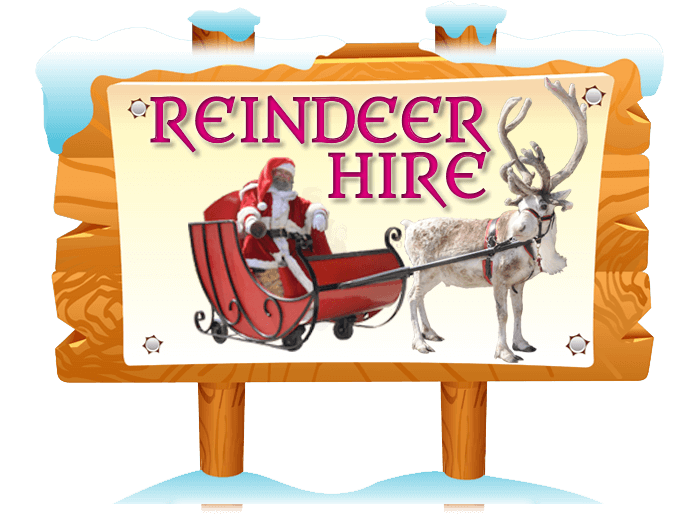 Reindeer Hire
We imported a few reindeer from Sweden some 15 years ago and now have in excess of 100 reindeer thanks to our successful breeding programme. We can cater for occasions of all sizes including Corporate Functions, Garden Centre Promotions, Shopping Malls/Centres, Christmas Events, Private Parties, Weddings, Photo/Magazine Shoots, Television Work, Children's Parties, Town Centre "Christmas Lights Switch-on" and Opening Parades and School visits.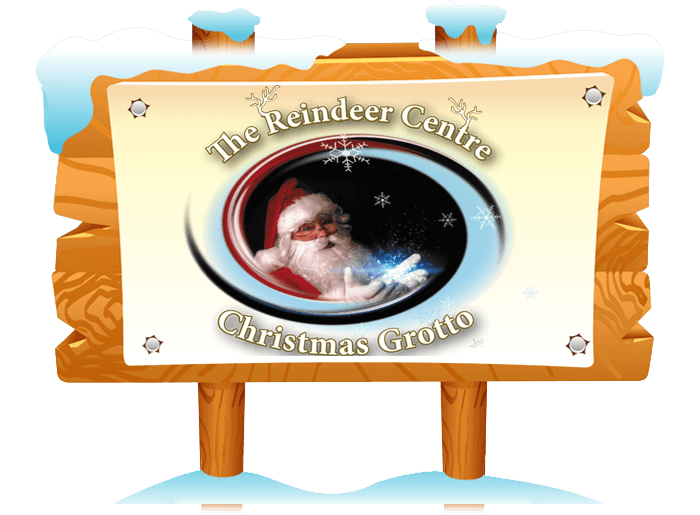 Christmas Grotto
We are pleased to announce that Father Christmas and his team of elves will be returning to the Reindeer Centre to meet all the good boys and girls, parents and grandparents on the 13th of November.
He will be here every day from the 13th of November until the 24th of December, weekdays are less busy 10-4pm weekends are busier 10-5pm , please expect to queue, (at peak times we will split the entry so you can access the barn area first and Santa and Grotto afterwards to minimise the wait time for families)
We do NOT need to operate a booking system this year we will be reverting back to previous years where you simply come along on the day and purchase your tickets on the gate.
Once you arrive at the Reindeer Centre and have purchased your tickets:-
Each family will enjoy meeting with Father Christmas in his magical Christmas cabin where all the good boys and girls will receive a quality wrapped gift.
You will then walk through his enchanting 150ft animated magical grotto , through 8 separate scenes.
This will lead through into the big Christmas animal barn, a trail will lead you through the reptile area where you can see all of the lovely animals on display including Carter the giant tortoise and the cheeky family of meerkats.
The donkeys,ponies, goats and alpacas will all be there to greet you, and then you have the opportunity to meet the stars of the show Santa's magical reindeer.
You can have a chat and learn all about the reindeer from the handlers within the pen area and also the opportunity to purchase pellets to feed the reindeers and the other farm animals yourselves.
Other activities within the barn area will include:-
Play on the soft play assault course and the pirate ship sandpit.
Collect from Mrs.Christmas your gingerbread biscuits
Popular snow pit in the marquee, have a snowball fight (fake snow)
Christmas Selfie rooms , have the whole family pose for a picture in the different scenes
Have something to eat and drink , hot and cold refreshments available , burgers, sandwiches and our very popular hot chocolate with marshmallows and cream (when you purchase a hot drink you can even keep the christmas mug!)
Buy a gift for someone in the gift shop or treat yourself! Toys, gifts and decorations are available