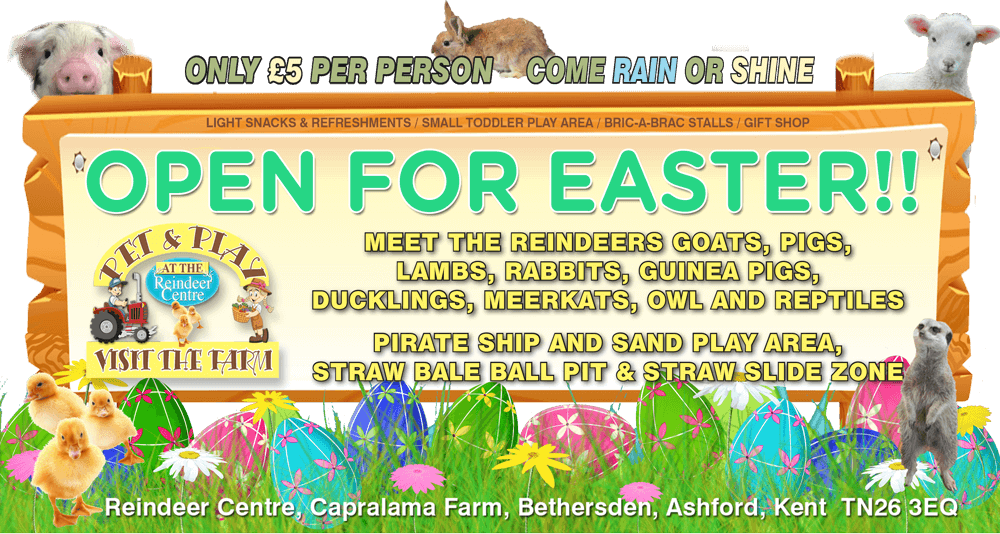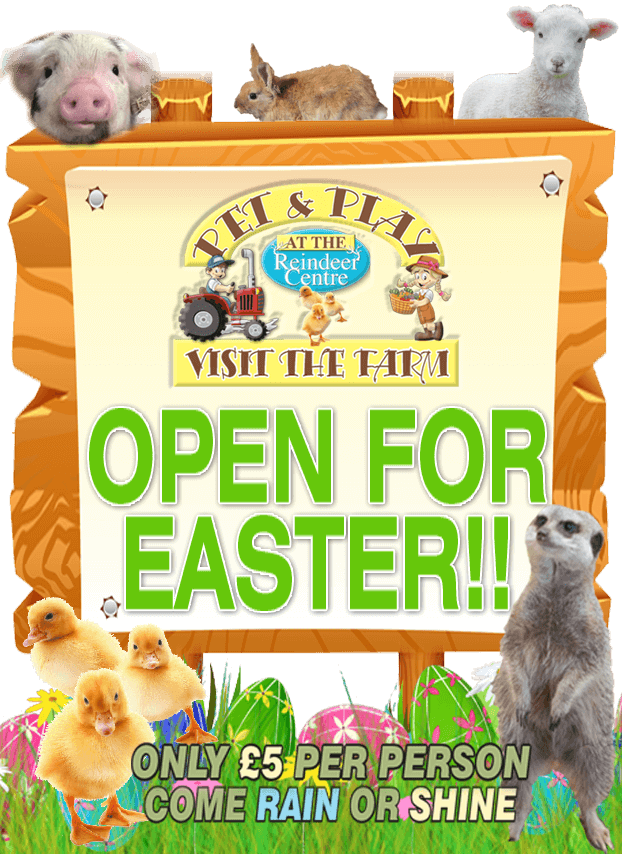 Pet and Play at the "Reindeer Centre" this Easter
The Reindeer Centre is opening this Easter – Dates are to be confirmed.
10am until 4pm. Come and have fun at the farm enjoy the rural surroundings in the picnic fields.
Meet all the farm animals including the reindeer in their paddocks with their beautiful babies. See the goats, pigs, lambs, rabbits, guinea pigs, ducklings, donkeys and Llamas, also the meerkats and a selection of wonderful and exotic reptiles.
There is a large sand pit and large wooden pirate play ship. Free indoor bouncy castles, popular straw bale ball pit ( that is closed until the 11th July ), and straw bale slide area.
There is a large picnic area and light refreshments are also available.
For more details call 01233 659338, Capralama farm, Tuesnoad Road, Bethersden, Ashford, Kent TN26 3EQ.
Entrance is £5 each under 1's are free.
We hope you enjoy browsing through our 2017 season pictures below…